Inlet Valve for Washing Machine Water Pump FCD-270A16A
৳ 350.00 (-14%)
Inlet Valve for Washing Machine Water Pump FCD-270A16A in Bangladesh
water flow controller Inlet Valve for Washing Machine Water Pump
220V
50HZ
Model : FCD-27016A
water inlet valve FCD-270A16A (white color) function of the inlet / closing of the water inlet on the washing machine. for 1 tube washing machine
Voltage: AC 220 volts Water Pressure: 0.2-0.8 MPa
In: 3/4″ outside thread
Out: 1/2″
hose Type: elbow (elbow/turn)
Status: Normally Closed in OFF state the line is closed; in the ON state (given an electric current) the channel is opened.
Practical and durable
suitable for washing machine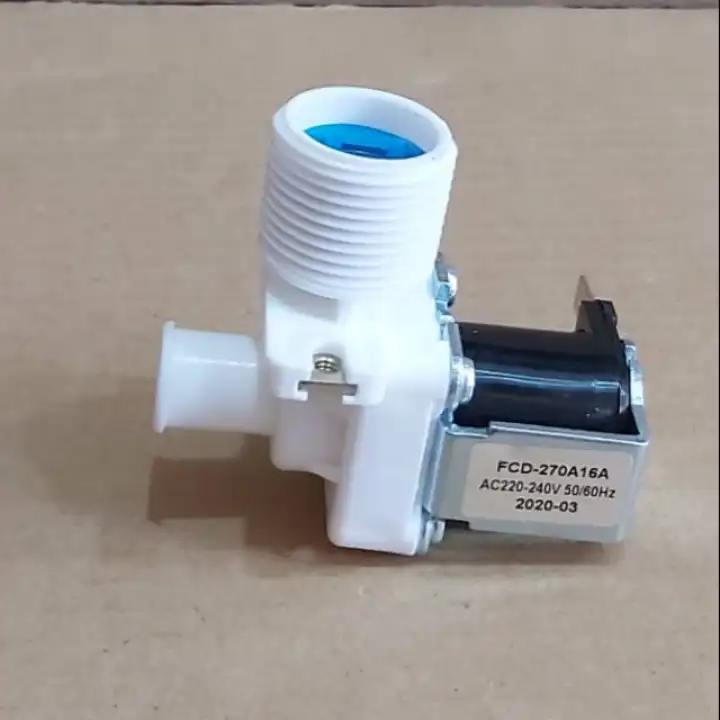 Buy Washing machine parts online in Bangladesh at Makershop
Only logged in customers who have purchased this product may leave a review.
Question Answers
Not any questions yet, be the first to ask question ?Please login to to ask questions...... now